Local Morocco Tours is one of the leading travel companies for bespoke Morocco tours and Sahara tours. Let us know if you want to soak up some rays and spend some quality time on the beach, and we'll make the necessary arrangements. From Fes to Marrakech, you'll be able to view Morocco in a whole new light.

Morocco is the ideal place if you wish to surprise your family with a memorable trip. This North African country offers it all, from the beach to the sea.
Whether you want to spend a day with the desert nomads or embark on a trekking adventure, you will not be disappointed.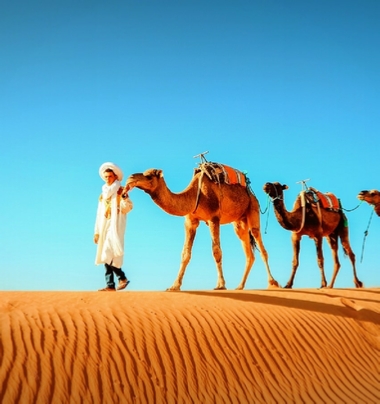 We organise an amazing experience in Morocco.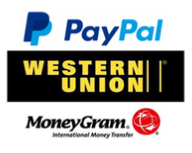 Morocco has recently established a name for itself in the tourism industry. The area's climatic and geographical variety attracts potential tourists. The authority has constructed all of the necessary infrastructure to boost Morocco's trade and tourism.









Local Morocco Tours: Plan your holiday with one of Morocco's Local private guides. Wonderful Morocco tour guides can assist you in getting the best bargain on guided tours in Morocco. We provide a one-of-a-kind Moroccan experience, including the best sightseeing tours and private guided automotive tours.
Our Morocco tours are totally customisable and led by qualified drivers, who use comfortable private vehicles and minivans to accommodate your needs and budget.
We at Local Morocco Tours pride ourselves with our work and are happy to have satisfied many former travelers.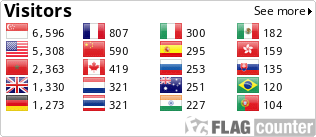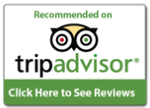 You can choose the Morocco tour by your preference, as well as the time and place of pick up and duration of tours. We offer best Tours from Casablanca,including exploring Imperial cities, also Tours from Fes to desert, Tours and excursions in Morocco
If you want to discover Morocco and learn about its history, culture and lifestyle, join our Morocco Private Tours and let us take you to Sahara desert and Atlas mountains must-visit places. Tours from Marrakech to Sahara,with best guides to explore Atlas and desert area.

LOCAL MOROCCO TOURS: MARRAKECH'S BEST TOURS - PERSONALISED SAHARA TOURS ACROSS MOROCCO
Local Morocco Tours is a Moroccan tour business established in Marrakech that offers world-class service to the highest standards across Morocco and its surrounding areas. Local Morocco Tours specializes in creating tailor-made packages for private parties and big events, all with a customized touch, guaranteeing the client's wants are enhanced and met, with over 20 years of skill, history, and understanding.
Over the previous 20 years, we have established a solid foundation for the company. Through innovation and insight, the firm has adapted to altering global tourist landscapes, while remaining at the forefront of market research and product development and always putting great customer service first.
Licensed and dependable, Luxury safari tours, Atlas Mountain walking tours, Sahara desert adventure tours, imperial towns, and Moroccan culture tours are just a few of the Moroccan excursions we offer. We also cater to off-the-beaten-path mountain bikers who like the thrills of the great outdoors.
Special requirements: Are you planning a trip to Morocco with children, the elderly, or persons with disabilities? Do you require a VIP tour of Morocco for a special guest? Our attentive tour guides will ensure that all of your special needs are met. If you have any special requirements, we will gladly accommodate them; we have it everything! How do We know what you're looking for? Experiential... Morocco is just in our backyard!
TOURS TO THE SAHARA FROM MARRAKECH
The top things to do in Marrakech include a desert trip. With our best price promise, we organize the greatest Marrakech to desert activities! Read reviews about our tours in Tripadvisor page ...
more details
MOROCCO TOURS FROM CASABLANCA
We plan the greatest tours from Casablanca at reasonable prices: we ride camels in the desert and drive to Marrakech to see the Sahara dunes and Imperial cities...
more details
DESERT TOURS FROM FES
We provide desert trips from Fes to Merzouga, as well as custom-designed itineraries to Marrakech, which include a camel ride and a night in a Berber tent...
more details
PRIVATE TOURS FROM TANGIER
Private tours departing from Tangier, Morocco, with expert guides and drivers, offering Sahara excursions, camel journeys, and culture travel...
more details
OUR TRIPADVISOR REVIEWS:

MinetteThuynsma / South Africa
Mohammed is an excellent guide whom became family, nothing is to much trouble - easy going, lots of information and fun! Felt safe in every town/situation. Experienced local Morocco - speechless!!! Definitely going back!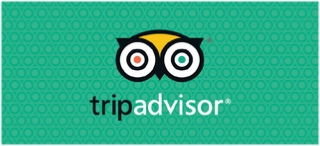 Reiselysten / Oslo, Norway
We had 14 days with Simo. He took us on a grand tour of Marocco. I think this is the greatest journey I have ever had. Simo and Marocco are grat.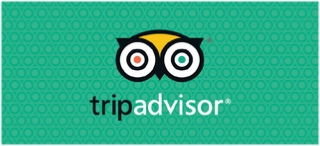 Tim L / Rome, Italy
Without question the best tour We've ever had. Caring and thoughtful guide who took great care to ensure We had a great time. Very flexible with scheduling, lots of opportunity to learn about customs and culture.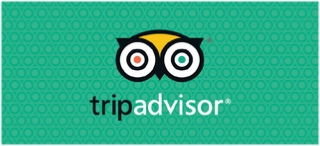 BEST MARRAKECH ACTIVITIES
We have best deals for Marrakech attraction and TOP Marrakech Outdoor Activities. Enjoy an evening out in Chez Ali, ride quad or buggy in palmeries, visit best Marrakech gardens and much more...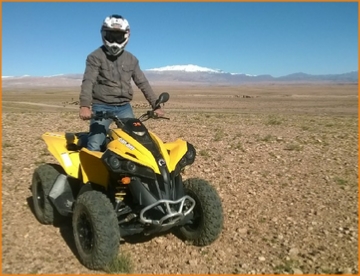 more details
BEST MARRAKECH DAY TRIPS AND EXCURSIONS
If you want to explore Morocco in excursion from Marrakech, get the most out of your stay in private transfers: check out our best day trips from Marrakech....
more details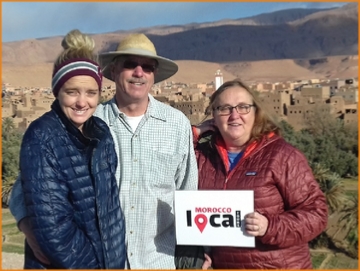 BEST DAY TRIPS AND EXCURSIONS FROM FES
We provide Fes Day Trips with local drivers, guides: walking in the small town of Chefchaouen in the Rif Mountains ,Volubilis, Meknes. Explore Moulay Idriss and much more.
more details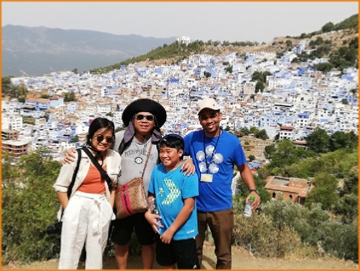 BEST DAY TRIPS FROM CASABLANCA
We offer Best suggested day Trips from Casablanca to Rif mountains , We invite you to discover medina in Marrakech in our top excursions with departure from hotel and private transfers...
more details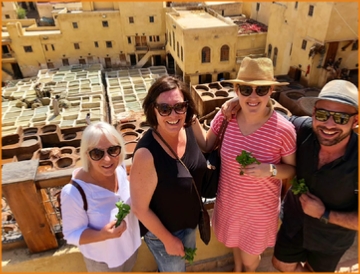 2022 MARRAKECH EXCURSIONS: MARRAKECH GUIDED TOURS, MARRAKECH SAHARA TOURS TRANSFERS
Hello! We're delighted you found us. Feel free to wander around and see what Morocco and Marrakech excursions we have to offer. If you have specific plans for where you want to travel, give us a call and we will do our best to accommodate you. We love showing visitors our wonderful house and can't wait to take you for a trip to explore some of the best landscapes Morocco has to offer. Local Morocco Tours offer tailored tours and trips from Marrakech based precisely on your unique blend of interests , that are appreciated by many Marrakech visitors.
We also provide airport transfers, business travel, sightseeing, and private cars for special occasions. We provide the finest service possible, no matter what your needs are, anytime or wherever you are. Our cars are completely equipped with air conditioning, soft drinks, and other amenities. Enjoy your journey to Morocco's most beautiful locations.
We welcome you to join us on a one-of-a-kind and genuine journey into the heart of Morocco. Explore the splendor of the Sahara desert and the Atlantic shore. Explore the Atlas mountain vistas and reach high altitude observation platforms for magnificent Toubkal and summit panoramas. We specialize in customized and tailor-made excursions. We create excursions based on YOUR preferences. We provide a wide range of trips, including (but not limited to) Sahara, Marrakech shopping, Imperial Cities and historic tours, birthday and special occasion tours! We pick up from any location in Marrakech, Casablanca, and the neighboring areas.
CUSTOMIZE YOUR MOROCCO TOUR WITH LOCAL MOROCCO TOURS
Our Morocco travels are designed for and with you, whether you are a deluxe trip amateur, a solitary traveller, a couple, a family, a travel agency, or a senior traveller (even if you want special support). Visit our suggested excursions and get in touch with us now to start planning your own vacation!
Before, during, and after your Morocco Tour or Marrakech Excursion, your personal travel concierge and expert driver will be your guides. Local Morocco Tours creates and operates personalized itineraries for selective travelers. You gain from excellent service.
Our insider knowledge will assist you in selecting the greatest hidden treasures in Morocco, the most appropriate private trips from Casablanca, Marrakech, Fes or any other city, and the most unique experiences while travelling with us.
We plan every element of your Morocco vacation and provide a carefully curated selection of experiences, activities, and luxury Sahara desert accommodations.
Our help is available for all organizational and material aspects of your Morocco vacation, including airport assistance, hotel and restaurant bookings, spa services, Merzouga desert guided tours, and so on.
We will transport you anywhere you choose in our luxury sedans and minivans, from a simple Casablanca or Marrakech airport transfer to a thrilling multi-day tour of Morocco.