Local Morocco Tours is one of the best tour companies for Morocco personalised and Sahara Tours. If you want to soak up some sun and spend quality time on the beach, then we will make arrangements accordingly. From Fes to Marrakech, you will be able to discover Morocco in a new light.

If you desire to surprise your family members with a memorable vacation, then the exotic land of Morocco is the perfect destination. From sand to surf, this North African nation has it all.
Whether you desire to spend a day with the desert nomads or go for a trekking trip, you will not be disappointed.
Recently, Morocco has earned a name in the tourism industry. The climatic and topographical diversity attracts the eyes of potential tourists. The authority has developed all necessary facilities, which will boost trade and tourism in Morocco.
Our Morocco tours are fully customizable and run by licensed drivers, using comfortable private cars and mini-vans to fit your wishes and your budget.
We at Local Morocco Tours pride ourselves with our work and are happy to have satisfied many former travellers.
If you want to discover Morocco and learn about its history, culture and lifestyle, join our private Morocco tours and let us take you to Sahara desert and Atlas mountains must-visit places. Tours from Marrakech to Sahara,with best guides to explore Atlas and desert area.
You can choose the Morocco tour by your preference, as well as the time and place of pick up and duration of tours. We offer best Tours from Casablanca,including exploring Imperial cities, also Tours from Fes to desert, Tours and excursions in Morocco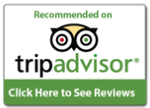 Local Morocco Tours : Plan your trip with the licensed private guides in Morocco. Get the best deal for guided tours in Morocco with Wonderful tour guides. We provide unique experience of Morocco including best sightseeing tours and private guided tours by car.
We offer 2 days Atlantic coast tour and authentic Berber culture experience to explore genuine Moroccan cities Agadir and Essaouira with local guides and drivers.
2 days tour to Agadir and Essaouria itinerary:
We visit the port of Essaouira, after finishing the visit you will have your free time for lunch,shopping and to enjoy the beauty of the city.
Day 1: Marrakech - Agadir.
Explore best of Morocco in tour from Marrakech with Local Morocco Tours : your personal tour company for day trips departure from your hotel or riad in city of Marrakech. We drive towards Agadir located on Atlantic coast where you explore the Medina as a UNESCO site. You will discover local tradesmen and we visit mains sites of Agadir including kasbah with amazing view over the city. Afternoon free time to explore the beach. Accommodation in local hotel.
Day 2 : Agadir - Essaouira - Marrakech.
Today after breakfast we travel from Agadir to Essaouira and we explore the fishing town. In Essaouira we experience the women's cooperative of Argan oil and we visit historic ramparts, and the Unesco Medina. We visit seaport and after free program on the afternoon we transfer you back to Marrakech. We are ready to organise perfect Morocco trip for you, your family, friends or group with Local Morocco Tours.
Contact us
Not Includes:
* Lunches and soft drinks.
* Entrance fees and Tips.
Guide language:
English, Spanish , French and other language on a request.
Departure:
* We departure from your riad or hotel at your request, but usually at 8 a.m.
The Tour Price:
* Please let us know how many people travelling with you , travel date and the category of accommodation : standard or luxury .
What is included:
* All hotel pick up transfers
* Comfortable and private travel in A/C comfortable vehicle.
* Experienced local tour Driver.
* Dinners and breakfasts.
* Drop off at the end of the tour in your hotel.
TOURS FROM CASABLANCA
We organise best tours from Casablanca at reasonable prices : we explore Sahara dunes and Imperial cities with camel ride in desert and travel to Marrakech.
more details...
TOURS FROM FES
We organise desert tours from Fes to Merzouga with camel excursion and night in Berber camp with hand-picked itineraries towards Marrakech.
more details...
TOURS FROM TANGIER
We organise private tours from Tangier in Morocco, offering Sahara excursion, camel trips and culture travel with experienced guides and drivers.
more details...
MinetteThuynsma / South Africa
Mohammed is an excellent guide whom became family, nothing is to much trouble - easy going, lots of information and fun! Felt safe in every town/situation. Experienced local Morocco - speechless!!! Definitely going back!
Reiselysten / Oslo, Norway
We had 14 days with Simo. He took us on a grand tour of Marocco. I think this is the greatest journey I have ever had. Simo and Marocco are grat.
Tim L / Rome, Italy
Without question the best tour we've ever had. Caring and thoughtful guide who took great care to ensure we had a great time. Very flexible with scheduling, lots of opportunity to learn about customs and culture.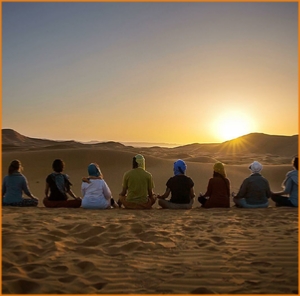 2 days tour from Marrakech to Zagora desert
Private Sahara desert Tour from Marrakech
more details...
* Contact us for best possible price today.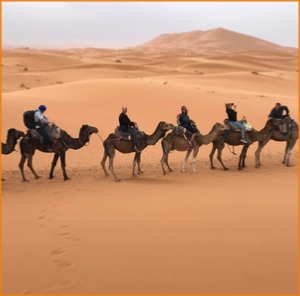 3 days tour from Marrakech to Merzouga dunes
Desert Tour from Marrakech
* Contact us for best possible price today.
more details...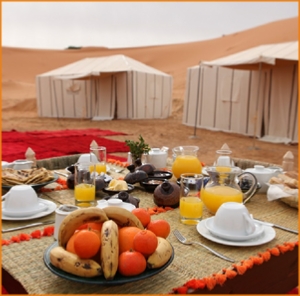 3 days tour from Marrakech to Sahara and Fes
CamelTour from Marrakech
* Contact us for best possible price today.
more details...
SUGGESTED SAHARA AND ATLANTIC COAST TOURS FROM MARRAKECH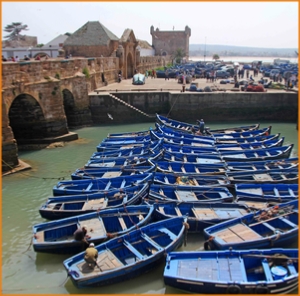 2 days tour from Marrakech to Essaouira
Adventure Tour from Marrakech
more details...
* Contact us for best possible price today.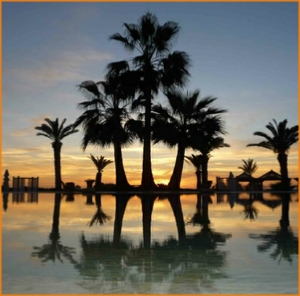 2 days tour from Marrakech to Agadir
Atlantic coast Tour from Marrakech
* Contact us for best possible price today.
more details...
2 days tour from Marrakech to Ouarzazate
Morocco Atlas Tour from Marrakech
* Contact us for best possible price today.
more details...
BEST DESERT TOURS AND TRIPS FROM MARRAKECH - PRIVATE TOURS TO MERZOUGA AND CHIGAGA
Discover the best things to do in Marrakech desert tour. We organise best Marrakech to desert activities with our best price guarantee! Read reviews about our tours in Tripadvisor page …
Travel with Local Morocco Tours today.