Morocco is the best destination for a great holiday with your family. From the beach to the sea, this North African country has it all.
You will not be disappointed if you wish to spend a day with the desert nomads or go on a hiking trip.
4 days Atlas and desert tour to Zagora:
Your expert travel company, Local Morocco Tours, will transport you to the Atlas Mountains, Toubkal, and the Sahara Desert sands.
Day 1: Marrakech - Imlil - Toubkal Refuge.
In our private Atlas and Sahara Tour From Marrakech, we will see the top locations and destinations. We pick you up from your hotel in Marrakech and take you to Imlil, where our trip begins. We meet with our trekking group for the Combined Atlas Morocco Tour. We hike through the Mizane Valley, stopping at the village of Aremd, the mausoleum of Sidi Chamarouch, and finally climbing zigzagging up to the refuge (at 3206 m). Toubkal is where we will spend the night for the next four days.
Day 2 : Toubkal Refuge - Imlil - Marrakech.
Today, following an early morning wake-up, we will ascend Toukbal's top. When you reach the summit, you will be rewarded with a breathtaking vista of the High Atlas Mountains and the Sahara Desert. We then hike back to Imlil before returning you to Marrakech to your hotel or riad.
Day 3 : Marrakech - Ait Benhaddou - Ouarzazate - Zagora.
Today, we will pick you up from your hotel in Marrakech and go over the Atlas Mountains to Ait Benhaddou Kasbah. We explore the UNESCO site with a local guide and then continue to Ouarzazate, where we visit Atlas Studio, Taourirt Kasbah, and journey to Agdez via Draa valley. You will arrive in Zagora, from where we will ride camels to the desert camp. We'll spend the night in luxurious tents, complete with meals and Berber music.
Day 4 : Zagora and Camel Trek from desert - Atlas mountains - Marrakech.
We begin our 4 day Atlas and desert vacation to Zagora by viewing the sunrise, then we return to Zagora by camel, then we travel to Ouarzazate and cross the Atlas mountains pass to Marakech. With Local Morocco Tours, we will be delighted to organize the ideal Atlas and Sahara Tour From Marrakech for your friends, family, or group.

Travelscooba / United Kingdom
Our chef Omar prepared the most delicious meals every day. I arrived back home distressed and full of amazing memories. If you are looking for an amazing experience in Morocco, look no further.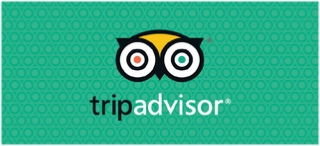 Dana
Great 3 day excursion through merzouga. Our guide Haseem was wonderful! He was very accommodating with making stops and was an informative guide. Amazing scenery along way and the car was comfortable. Overall worth the money.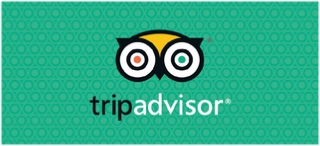 Peteh / Minnesota
You cannot do better than Simo Mohammed for the highest quality travel adventure and at very very affordable prices! AND you can totally customize your trip to do whatever you want.