5 days Sahara tour from Casablanca:
Local Morocco Tours, your dependable and informed travel companion, can help you explore the finest of Morocco.
Day 1: Casablanca To Rabat And Fes.
During your private trip of Morocco, which will begin and end in Casablanca, you will visit some of the country's most famous landmarks and destinations. After breakfast, our 5 day Sahara tour from Casablanca begins with a trip to Rabat, Morocco's capital. We go to the Mausoleums of Mohamed V and Mohamed II. Then we drive to Meknes, where we take a guided tour of the Roman remains. Then you'll arrive in the city of Fes. Overnight in a nearby hotel.
Day 2 : Fes City Excursion.
Today, after breakfast, we will explore the best of Fes. It is the country's cultural capital. You will enjoy a guided and walking tour of the top attractions of Fes. We'll go to the tanneries first, then to Place an-Nejjarine and the Qayrawan mosque. We visit the souk al-Atarine and other cultural sites in the city. Overnight in a nearby hotel.
Day 3 : Fes - Midelt - Merzouga Desert.
Today, our 5-day Sahara journey from Casablanca continues to Ifran, passing via Azrou's cedar grove, where we can see Barbary apes. We go through the Middle Atlas to Midelt and Errachidia, stopping in Erfoud to explore. We continue to Merzouga, where we will ride a camel through the Sahara sands. You can eat dinner while gazing at the stars and sleep in desert tents.
Day 4 : Merzouga -Todra - Dades Gorges.
After an early wake-up call, enjoy the Sahara sunset over the Erg Chebbi desert. Then, after breakfast, we travel to Todra Gorge, and then to Dades Gorge, where you will spend the night in a kasbah with dinner.
Day 5 : Dades Gorges - Skoura - Ait Benhaddou - Marrakech City.
Today We explore best of Dades ,then We drive through the Valley of roses , and Skoura's palm grove. We explore Ouarzazate , then Ait Benhaddou Unesco kasbah and We drive via Atlas mountains, to Marrakech. We drop you at your accommodation : End of our tour. Local Morocco Tours would happily organize an authentic Morocco trip for you and your friends, family, or any group departing from Casablanca.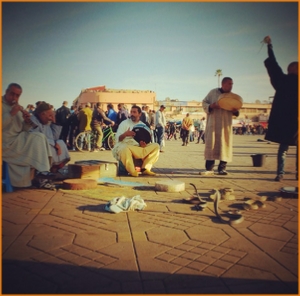 2 days tour from Casablanca to Marrakech
Casablanca Morocco tour
more details...
* Contact us immediately for the best deal.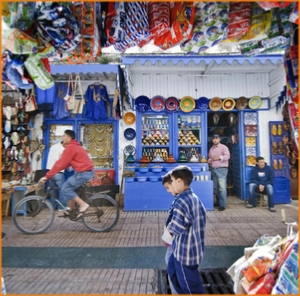 Three-day trip to Marrakech and Essaouira
Casablanca Atlantic coast tour
* Contact us immediately for the best deal.
more details...
3 days tour to Chefchaoeun and Fes
Casablanca Rif mountains tour
* Contact us immediately for the best deal.
more details...