Local Morocco Tours is a prominent travel company offering tailor-made Morocco tours and Sahara tours. If you want to soak up some rays and spend some quality time on the beach, just let us know and we'll make the appropriate preparations. Morocco will be seen in a whole new light from Fes to Marrakech.

Morocco is the best destination for a great holiday with your family. From the beach to the sea, this North African country has it all.
You will not be disappointed if you wish to spend a day with the desert nomads or go on a hiking trip.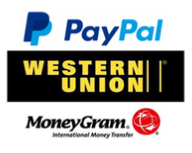 Morocco has only just begun to make a reputation for itself in the tourist business. Potential tourists are drawn to the area's climatic and geographical diversity. The authority has built all of the infrastructure required to increase Morocco's trade and tourism.

If you want to discover Morocco and learn about its history, culture and lifestyle, join our Morocco Private Tours and let us take you to Sahara desert and Atlas mountains must-visit places. Tours from Marrakech to Sahara,with best guides to explore Atlas and desert area.
You can choose the Morocco tour by your preference, as well as the time and place of pick up and duration of tours. We offer best Tours from Casablanca,including exploring Imperial cities, also Tours from Fes to desert, Tours and excursions in Morocco








Local Morocco Tours: Plan your vacation with one of Morocco's local private guides. Wonderful Morocco tour guides can help you obtain the greatest deal on guided tours in Morocco. We provide a one-of-a-kind Moroccan experience, including the greatest sightseeing tours and private guided vehicle tours.
Our Morocco tours Our Morocco tours are completely customizable and driven by expert drivers in comfortable private vehicles and minivans to suit your preferences and budget.
We at Local Morocco Tours pride ourselves with our work and are happy to have satisfied many former travelers.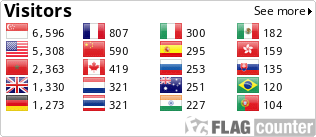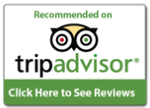 4 day vacation from Agadir to Merzouga desert, including private and comfortable transfers:
We provide desert tours from Agadir to Zagora and Merzouga, with your own driver and guide.

4 day tour from Agadir to Merzouga desert itinerary:
The suggested four-day excursion from Agadir to Merzouga desert can be tailored to your specific needs and budget.
Day 1: AGADIR - TALIOUINE - ERG CHEGAGA
Explore the Sahara on a tour from Agadir with Local Morocco Tours, your personal desert tour company. Depart from Agadir for the village of Safran Taliouine, passing through the Sous plain and Taroundant, one of Morocco's oldest cities. Its ochre-colored ramparts, well-preserved fort, and the focused labor of the artists in the souks will captivate you. Then, on our way to Taliouine, we will travel through the desert, passing through Taznakht and the Skoura mountain range, before arriving in Foum Zguid, where you will have lunch. You will then reach the desert by following the trail that leads to the Iriqui lake and then into the Chegaga dunes (300 meters high over 40 kilometers of width). Arrival at the lovely camp before the sun goes down. Afternoon stroll among the dunes. Dinner and a night spent in a desert bivouac.
Day 2 : ERG CHEGAGA - ZAGORA - Merzouga
From Zagora to M'Hamid, we will travel 60 kilometers in the desert (rocky plains, dunes and oases). We will return to Zagora after lunch at M'Hamid and a visit to its Kasbahs. The path will take you from Zagora to Tansikhte, then through Alnif, Nkob, and finally to the Merzouga desert. Take a camel ride and have dinner at the desert camp.
Day 3: Merzouga desert - Todra - Dades - Ouarzazate
After breakfast, we ride camels to Ouarzazate, going through the Todra Gorges and Boulmane in the Dadès (the valley of the rose festival). We travel to Ouarzazate by the wonderful road of a "thousand Kasbahs," which connects the chains of the High Atlas and the Anti-Atlas, Klaat M'Gouna, and Skoura. You will go to town in the afternoon. Overnight stay in the kasbah with dinner.
Day 4: Ouarzazate - Atlas Mountains - Marrakech - Agadir
We'll take the Tichka pass and the road of laurels to Marrakech (visit of the Kasbah of Ait Ben Haddou). A tour of the historic town. At sunset, macro bats, musicians, storytellers, and snake charmers will congregate on the Jmaa El Fnaa plaza, regarded as one of the most beautiful places on the planet. A once-in-a-lifetime opportunity to see the vitality of Marrakech on a guided expedition. Then we'll take you to Agadir and drop you off at your local riad. At Local Morocco Tours, we will do all in our power to tailor a vacation to Morocco that is perfect for you, your family, your friends, or your group.
Contact us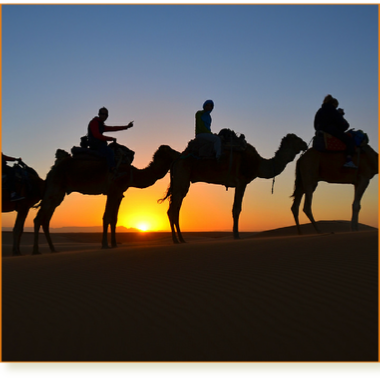 MinetteThuynsma / South Africa
Mohammed is an excellent guide whom became family, nothing is to much trouble - easy going, lots of information and fun! Felt safe in every town/situation. Experienced local Morocco - speechless!!! Definitely going back!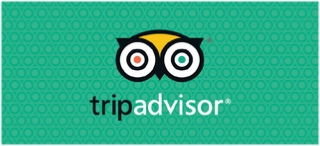 Reiselysten / Oslo, Norway
Simo was with us for 14 days. He gave us a fantastic tour of Morocco. I believe this is the most incredible experience I have ever undertaken. Simo and Marocco are overjoyed.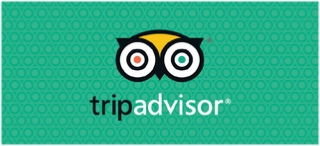 Tim L / Rome, Italy
Without question the best tour We've ever had. Caring and thoughtful guide who took great care to ensure We had a great time. Very flexible with scheduling, lots of opportunity to learn about customs and culture.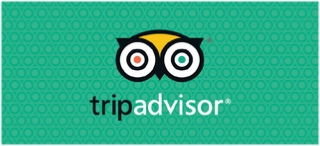 TOURS FROM CASABLANCA
At moderate pricing, we organize the best tours from Casablanca: We go on a journey via the Sahara deserts and Imperial cities.
more details...
TOURS FROM FES
Desert tours from Fes to Merzouga, featuring a camel ride and a night in a Berber tent, as well as custom-designed Marrakech itineraries.
more details...
TOURS FROM TANGIER
Private tours departing from Tangier, Morocco, with skilled guides and drivers, offering Sahara excursions, camel rides, and cultural excursions.
more details...
Not Included:
* Lunches and soft drinks.
* Admission fees and Gratuities
Guide language:
English, Spanish, French, and more languages are available upon request.
Departure:
* We can leave whenever you choose, although we normally leave at 9 a.m.
The Tour Price:
* Let us know how many people will be traveling with you, the date & the type of accommodation: regular or premium.
What is included:
* Transfers from/to the airport/hotels
* Private transportation in a spacious and air-conditioned car.
* Experienced local tour guide.
* Includes all dinners and breakfasts
* A night in hotels / riads and desert camp.
* Desert guide.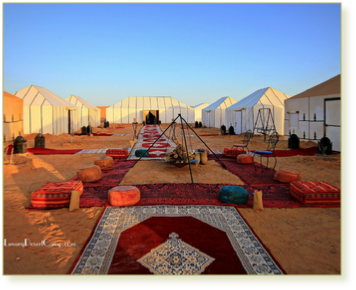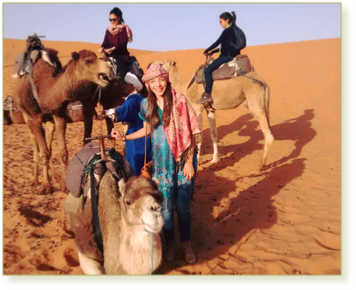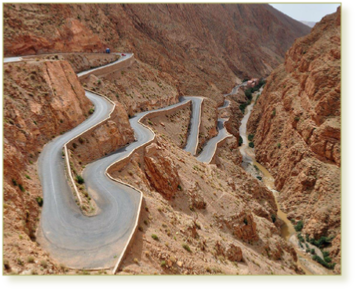 Morocco Tours Suggestions from Agadir

Tours departing from Agadir on a private basis
We offer adventurous desert trips departing Agadir for Merzouga in the Sahara, where you will spend an unforgettable night in a desert camp and ride a camel with a local guide.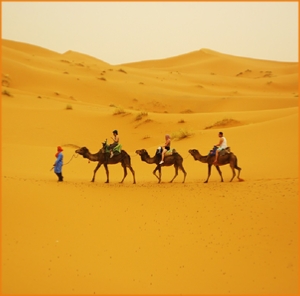 2 Day Tour from Agadir To Zagora Desert
Tours departure Agadir
more details...
* Get the best trip price today by contacting us.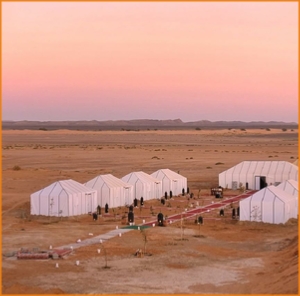 3 Day Tour from Agadir To Chegaga Desert
Tours departure Agadir
* Get the best trip price today by contacting us.
more details...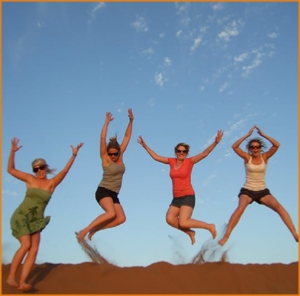 4 Day Tour from Agadir To Merzouga Desert
Tours departure Agadir
* Get the best trip price today by contacting us.
more details...