Local Morocco Tours is a prominent travel company offering tailor-made Morocco tours and Sahara tours. If you want to soak up some rays and spend some quality time on the beach, just let us know and we'll make the appropriate preparations. Morocco will be seen in a whole new light from Fes to Marrakech.

Morocco is the best destination for a great holiday with your family. From the beach to the sea, this North African country has it all.
You will not be disappointed if you wish to spend a day with the desert nomads or go on a hiking trip.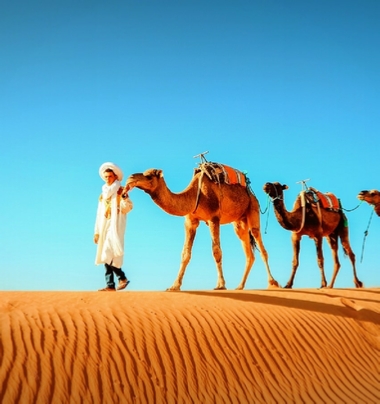 We organise an amazing experience in Morocco.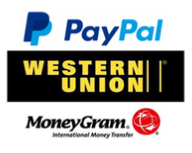 If you want to discover Morocco and learn about its history, culture and lifestyle, join our Morocco Private Tours and let us take you to Sahara desert and Atlas mountains must-visit places. Tours from Marrakech to Sahara,with best guides to explore Atlas and desert area.
You can choose the Morocco tour by your preference, as well as the time and place of pick up and duration of tours. We offer best Tours from Casablanca,including exploring Imperial cities, also Tours from Fes to desert, Tours and excursions in Morocco

Our Morocco tours Our Morocco tours are completely customizable and driven by expert drivers in comfortable private vehicles and minivans to suit your preferences and budget.
We at Local Morocco Tours pride ourselves with our work and are happy to have satisfied many former travelers.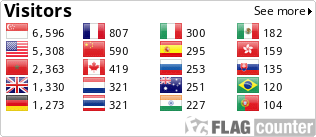 Morocco has only just begun to make a reputation for itself in the tourist business. Potential tourists are drawn to the area's climatic and geographical diversity. The authority has built all of the infrastructure required to increase Morocco's trade and tourism.







Local Morocco Tours: Plan your vacation with one of Morocco's local private guides. Wonderful Morocco tour guides can help you obtain the greatest deal on guided tours in Morocco. We provide a one-of-a-kind Moroccan experience, including the greatest sightseeing tours and private guided vehicle tours.


EXPLORE BEST MARRAKECH'S GASTRONOMIC DELIGHTS ON A HALF-DAY FOOD TOUR (4 HOURS)
Discover the rich flavors and culinary traditions of Marrakech on our half-day food tour.Our knowledgeable tour guide will provide fascinating insights and anecdotes, ensuring an interactive and educational experience. Join us for an unforgettable gastronomic adventure in Marrakech!

Explore Marrakech's Gastronomic Delights on a Half-Day Food Tour
Embark on a captivating culinary journey through Marrakech with our half-day food tour. Local Morocco Tours presents a unique opportunity to delve into the vibrant food scene of this enchanting city. Our licensed and passionate tour guide will lead you through a carefully curated itinerary, introducing you to the rich history, culture, and traditions that have shaped Moroccan gastronomy.
Marrakech's Gastronomic Food Tour Itinerary:
During the tour, you'll have the chance to savor a wide range of Moroccan classics and local delicacies, all while gaining valuable insights into the city and the products you taste. Our expert guide will provide in-depth explanations and entertaining anecdotes, making this more than just a walking tour. With over 6 tasting stops and a main meal, you'll embark on a gastronomic adventure like no other.
Our tasting program is designed to showcase the diverse flavors and culinary heritage of Morocco. From aromatic tagines to flavorful couscous, each dish represents a piece of the country's culinary history. Depending on the season and your preferences, the tasting program can be customized to ensure a personalized experience.
Rest assured that we prioritize quality and authenticity. We carefully select food stalls and work with local chefs who possess extensive experience and expertise. You can trust that every bite will be a delicious and memorable one. For your friends, family, and private group with Local Morocco Tours we will gladly organize a fantastic full day Tour From Marrakech.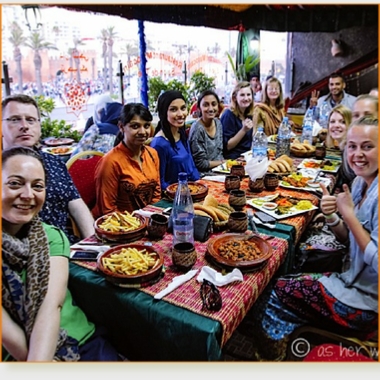 What is included:
* All hotel pick up transfers with local experienced drivers. Insightful explanations and anecdotes about the city and food
* Knowledgeable and passionate licensed tour guide. More than 6 tasting stops showcasing Moroccan cuisine
* Guided tour of Marrakech's culinary highlights. A main meal featuring local dishes.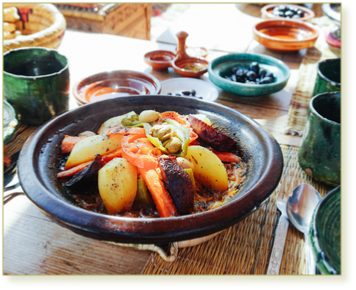 Not Included:
* Personal expenses and souvenirs.
* Gratuities for the tour guide (optional).
Guide language:
English, Spanish, French, and more languages are available upon request.
Departure:
* We departure from your Marrakech local riad or hotel.
The Activity Price:
* Please let us know the number of travelers (maximumum 2 persons) and the date for this activity.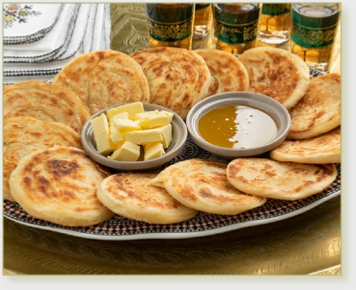 Why should you book this Marrakech's Gastronomic Food Tour:
Beyond the delectable flavors and immersive cultural experience, our Marrakech Food Tour offers much more. By engaging with our knowledgeable guide, you'll discover the fascinating stories behind each dish and gain a deeper understanding of Moroccan cuisine. You'll also have the opportunity to ask questions, share your own culinary experiences, and interact with fellow food enthusiasts.
Whether you're a passionate foodie or simply curious about exploring new flavors, this tour is a must-do in Marrakech. Uncover the secrets of Moroccan gastronomy, indulge in mouthwatering dishes, and create lasting memories. Book your Marrakech Food Tour with Local Morocco Tours today and embark on a tantalizing journey through the flavors of Morocco.