Local Morocco Tours is one of the best tour companies for Morocco personalised and Sahara Tours. If you want to soak up some sun and spend some quality time on the beach, let us know and we'll make the necessary arrangements. You will be able to see Morocco in a new light from Fes to Marrakech.

If you want to surprise your family with a memorable vacation, Morocco is the perfect destination. From beach to sea, this North African country has it all.
You will not be disappointed whether you choose to spend a day with the desert nomads or go on a trekking expedition.

Morocco has recently made a reputation for itself in the tourism business. Potential tourists are drawn to the area because of its climatic and topographical diversity. The authority has built all of the essential infrastructure to increase Morocco's trade and tourism.

If you want to discover Morocco and learn about its history, culture and lifestyle, join our Morocco Private Tours and let us take you to Sahara desert and Atlas mountains must-visit places. Tours from Marrakech to Sahara,with best guides to explore Atlas and desert area.
You can choose the Morocco tour by your preference, as well as the time and place of pick up and duration of tours. We offer best Tours from Casablanca,including exploring Imperial cities, also Tours from Fes to desert, Tours and excursions in Morocco








Local Morocco Tours: Plan your vacation with one of Morocco's qualified private guides. Wonderful tour guides can help you get the greatest value on guided tours in Morocco. We offer a one-of-a-kind Moroccan experience, including the greatest sightseeing tours and private guided automobile tours.
Our Morocco tours are fully customizable and run by licensed drivers, using comfortable private cars and mini-vans to fit your wishes and your budget.
We at Local Morocco Tours pride ourselves with our work and are happy to have satisfied many former travelers.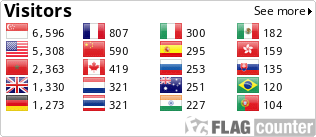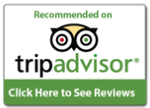 8-Day Marrakech to Desert and Chefchaouen Tour
We provide an 8-day affordable Grand Desert Tour Itinerary departing from Marrakech. Get the whole picture with a personalized Morocco trip from the RED city.
8-Day Marrakech to Desert & Chefchaouen Tour itinerary with Local Marrakech Tours:
Drive from Marrakech to the Merzouga desert. In a three-day private tour to Morocco, visit two of the country's most stunning cities: Marrakech and Fes.
Day 1: Sightseeing trip in Marrakech:
Explore Sahara in tour from Marrakech with Local Morocco Tours: your personal tour company to desert. Arrive at Marrakech International Airport, then transfer to your Riad. Today we will go on a guided tour and see the most prominent attractions in Marrakech. You'll see the Saadiyin Tomb, Majorelle Gardens, and the Koutoubia Tower. Our tour will take you to Bahia Plaza, the city's Souk, and then to the famed Jamma el Fna square in the medina. We spend the night at a riad in Marrakech.
Marrakech - Atlas Mountains - Ait Benhaddou - Ouarzazate - Dades Gorges Day 2
Today we start with a drive via the majestic Atlas Mountains and the Tichka pass, then to Ouarzazate, where many renowned films have been made, including Alexander the Great, The Mummy, The Jewel of the Nile, Kingdom of Heaven, and others. The scenery is very stunning. We stop at Ait Benhaddou Kasbah, a UNESCO World Heritage Site and one of the most beautiful fortresses in Morocco's south. You'll spend the night at Dades Gorges. Local Marrakech Tour with Local Morocco Tours.
Day 3: Dades Canyon - Todra Canyon - Erfoud - Merzouga
After breakfast, depart from Dades Valley for the Todra Gorges, a popular destination for rock climbers. Later, we continue our adventure by following the old Bedouin trading routes with the Middle Atlas and passing through a series of walled villages with remarkable pre-Saharian architecture. The route to Merzouga is one of the most scenic of the Southern routes. The French built the town as a significant administrative hub in the midst of a dry red desert. It is well-known for its rich black fossilized marble. The stone is carved to raise the relief of the fossils on ashtrays, washbasins, and other things. When we get at Merzouga, we will take you on a camel ride through the Erg Chaabi Dunes. Stay in a desert tent for the night.
Day 4: Merzouga - Erfoud - Ziz Valley - Midelt - Fes
You will wake up about 6:00 a.m. to enjoy the sunrise over the sand dunes, then ride the camel back to a hotel after breakfast and a shower at the camp. You'll pass through the Ziz Gorges, which are cut through the towering rock walls that presage the rise of the High Atlas in the west and are testament of the Ziz's former power. After going through the Tizi-N-Talghemt, the path leads into Midelt. In Midelt, dine at a modest restaurant. The long rise into the Middle Atlas begins, passing through an old cedar grove and wind-lashed holm oaks. Take a moment to see the baby apes (monkeys) crawling up and down the branches. We next travel to Ifrane, a Moroccan Switzerland-style city with tiled roofs that give it a very European feel. Your driver will then transport you to your Riad/Hotel in Fes (Medina ).
Day 5: Fez Medina Guided Tour
Fes, Morocco's first imperial city, is a significant religious, intellectual, and cultural center. After breakfast, you'll go on a guided tour of the royal castle with its "tightly closed doors," then to the Mellah, where the wealthiest houses in Fes' Jewish neighborhood had windows painted yellow or blue and wooden balconies.
Then have a look at the Fez pottery, which is tinglazed earthenware with mainly cobalt-blue designs. Then you'll go to the Medina, Morocco's largest and oldest ancient Medina. You'll start in Madrasa Bou Inania. Except for El Habbadine Medrasa, of course. In 857, the Kairouyine Mosque was constructed in an area frequented by Kairourani immigrants. We will also explore the Tanneries, a bustling tannery district that stretches along the banks of the Oued Fes. A view from the rooftops jumps out: clusters of stone vats filled with red, yellow, and brown dyes, as well as sskins hanging around, drying in the sun. In the afternoon, you'll go for a walk before returning to your hotel. Local Marrakech Tour with Local Morocco Tours.
6th day: Fes - Chefchouen
Around 8:30 a.m., you will begin your journey towards Chefchoune. You'll be traveling through the Rif mountains, passing through many communities along the way. You will travel via Ouzzanne. You'll arrive early in Chefchoune and will have plenty of time to explore on your own. The Medina houses, which overlook the town and valley, boast Moroccan studded doors and sculpted cornices.
The lower part of each of these bleached houses is painted a blueish-mauve color. The Andalusians were the first to use this painting technique. There is also the Plaza Uta El Hammam and the Jamma El Kebir (the great mosque), both of which were erected in the 15th century and have Andalusian architecture. Overnight in the old city of Riad.
7th day: Chefchaouen – Rabat – Casablanca – Marrakech
Today we'll be heading to Rabat. We'll take a quick tour of Rabat before heading to Casablanca to see the Hassan II Mosque and then to Marrakech.
Marrakech on Day 8
Today, we will transport you to Marrakech Airport for your departure flight. With Local Morocco Tours, we will gladly organize the ideal Morocco trip for you, your family, friends, or group.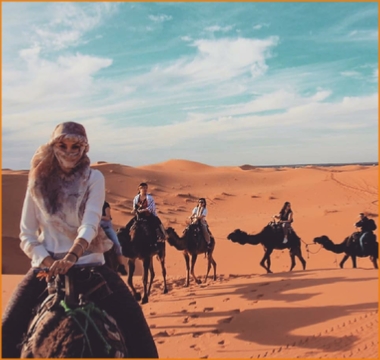 Contact us
Not Included:
* Lunches and soft drinks.
* Entrance fees and Tips.
Guide language:
On request, English, Spanish, French, and other languages are available.
Departure:
* We can leave whenever you choose, although we normally leave at 9 a.m.
The Tour Price:
* Let us know how many people will be traveling with you, the date & the type of accommodation: regular or premium.
What is included:
* Transfers from/to the airport/hotels
* Private transportation in a comfortable vehicle with A/C.
* Local tour guide with years of experience.
* All Dinners and Breakfasts.
* A night in hotels, riads, desert camp.
* Desert guide, camel trek in Merzouga.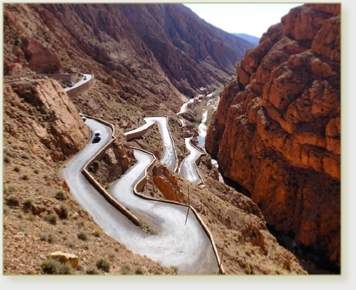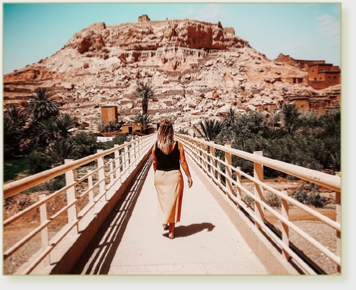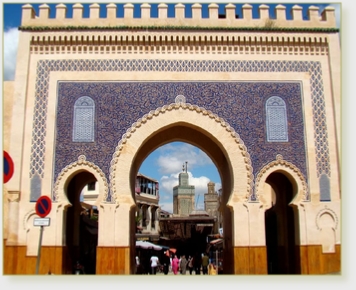 TOURS FROM CASABLANCA
At moderate pricing, we organize the best tours from Casablanca: We go on a journey via the Sahara deserts and Imperial cities.
more details...
TOURS FROM FES
Desert tours from Fes to Merzouga, including a camel ride and a night in a Berber tent, as well as custom-designed itineraries to Marrakech.
more details...
TOURS FROM TANGIER
Private tours departing from Tangier, Morocco, with expert guides and drivers, offering Sahara excursions, camel journeys, and culture travel.
more details...

MinetteThuynsma / South Africa
Mohammed is an excellent guide whom became family, nothing is to much trouble - easy going, lots of information and fun! Felt safe in every town/situation. Experienced local Morocco - speechless!!! Definitely going back!


Reiselysten / Oslo, Norway
We had 14 days with Simo. He took us on a grand tour of Marocco. I think this is the greatest journey I have ever had. Simo and Marocco are grat.


Tim L / Rome, Italy
Without question the best tour We've ever had. Caring and thoughtful guide who took great care to ensure We had a great time. Very flexible with scheduling, lots of opportunity to learn about customs and culture.